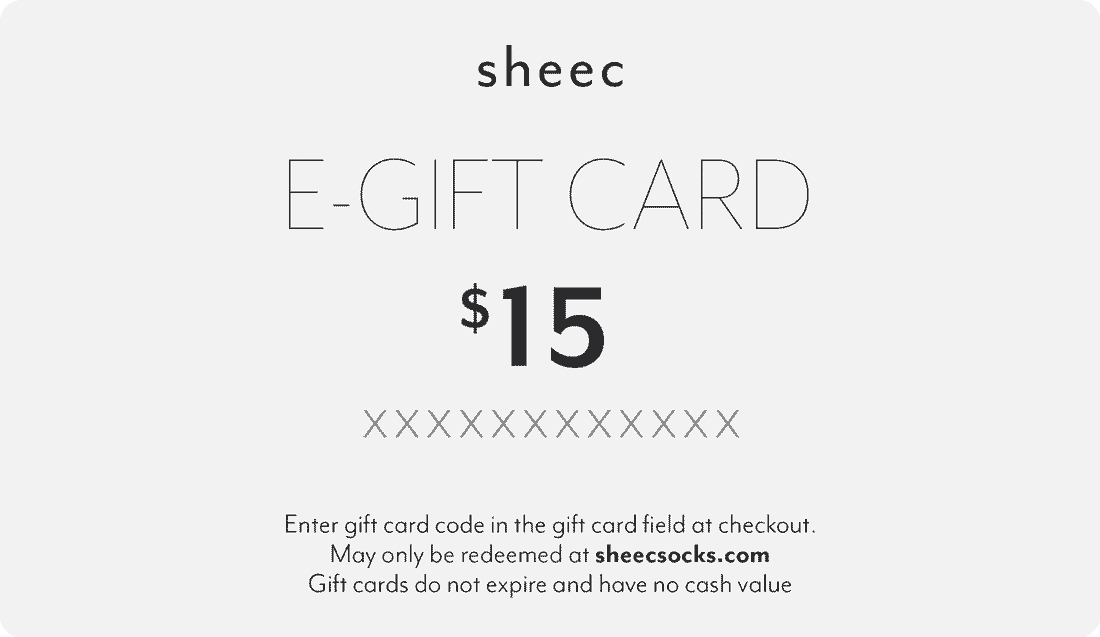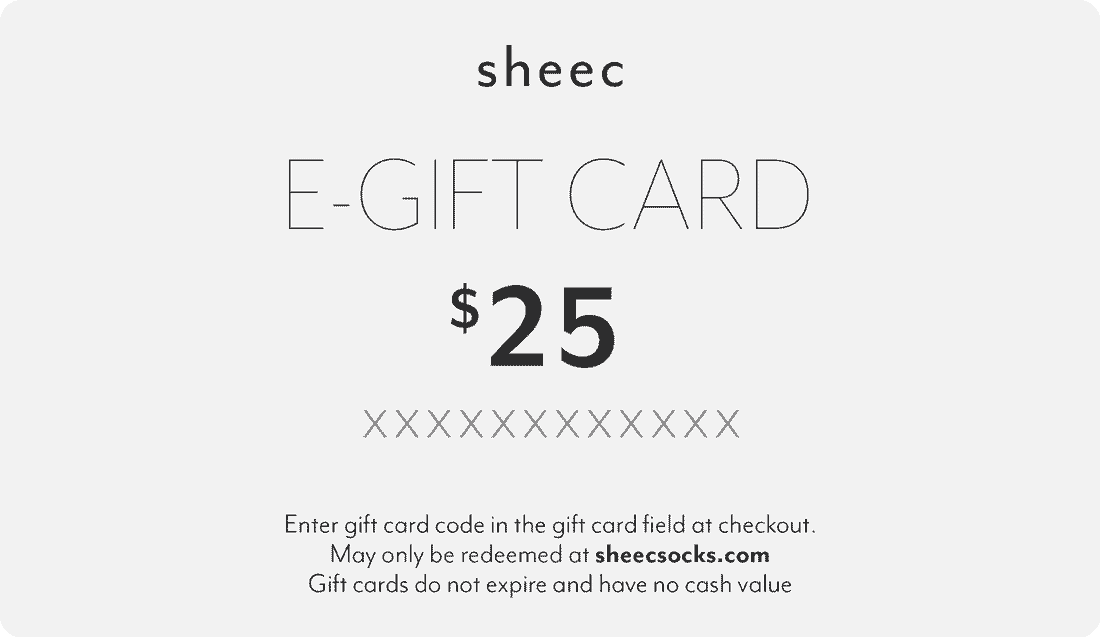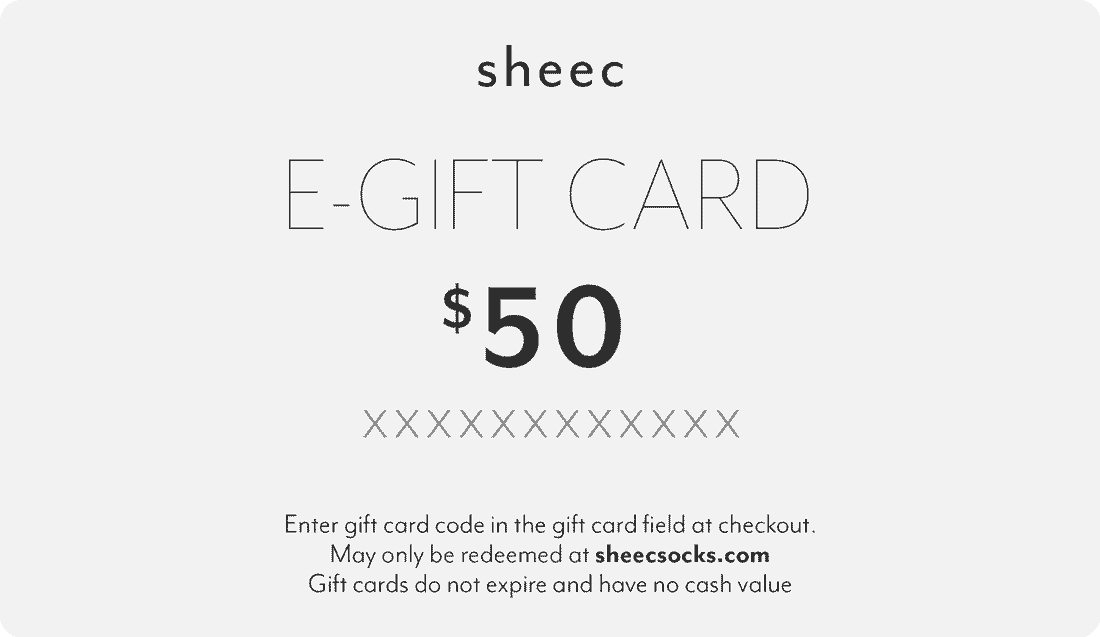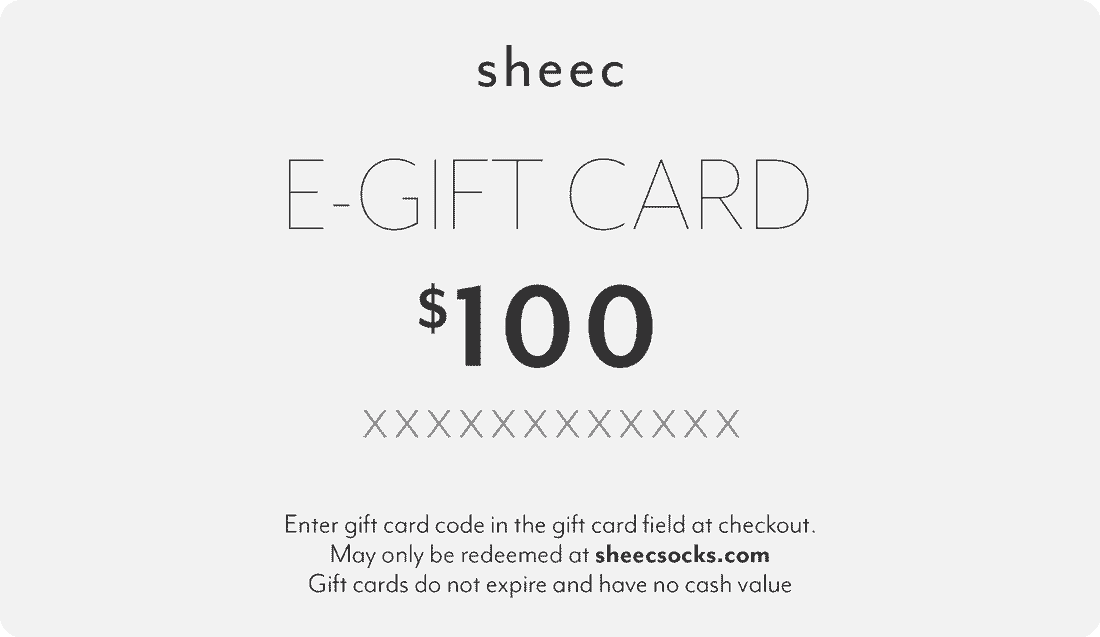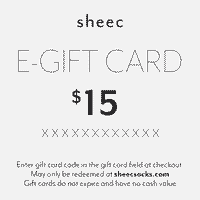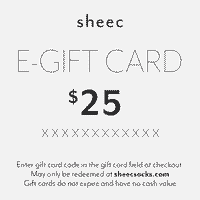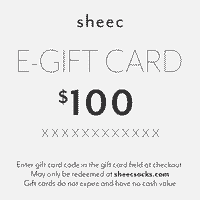 Socks for Gifts | Digital Gift Card
Use 15% Off Code: Save4Later at Checkout

— E-Gift cards are an easy way to gift someone Sheec socks if you don't know their size or what color they want!
— E-gift cards don't expire and there are no additional processing or shipping fees.

* The e-gift card will be delivered to your email so that you may forward it to the recipient directly.
WHAT HAPPENS IF THEY DON'T FIT OR SLIP OFF?
You can shop with confidence because we are here to help!
If you have any problems with your order just email or chat with us and we will be sure to fully resolve your issue.
If you purchased according to our size chart and are having problems, we offer free exchanges and returns!
If you made a mistake and purchased the wrong item, we will still exchange the items for free once you return them to us.
IMPORTANT EXCLUSIONS:
Clearance items, Fleece socks, and Gift idea bundles are FINAL SALE items and may not be exchanged or returned.
Starter Kit and Variety pack items can only be exchanged for size issues.
Coupon codes cannot be combined on sheecsocks.com (rewards are also generated as coupon codes) and cannot be used on items on accessories, gift cards, fleece socks, gift idea bundles, and final sale items.